For a brief time, I'm offering free MP3's of a five treasures from my voluminous collection - songs I love and that I'm confident you can't find easily at any store. These are relatively lo-fi files, so no one should get too upset (we hope) at this petty larceny. Click on the pictures, song titles, or MP3 links to get your Christmas off to a rockin' start! Like Phil Spector, I'm pleased to offer this Christmas gift for you.

Randy Anthony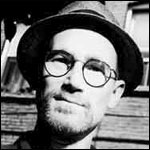 Marshall Crenshaw, "Sock It To Me Santa" (1997)
This singer/songwriter, perhaps, needs no introduction as a longtime power pop and roots rock favorite. His debut album, in particular, is a widely acknowledged classic. But, when he visited Christmasland, the tuneful Mr. Crenshaw chose to cover "Sock It To Me Santa," a James Brown-style rave-up Bob Seger waxed for Cameo Records way back in 1967. Crenshaw's version (backed by Detroit's hard-rocking Chisel Brothers) is a faithfully funky, guitar-driven take that nearly matches the fire of Seger's incendiary original (available on Rock 'n' Roll Christmas). Crenshaw recorded the song for a now-deleted benefit album, Home For The Holidays (1997). Though it includes a few more gems (especially Redd Kross' "Mary Christmas"), Home For The Holidays is, like most benefit albums, an uneven mixed-bag. Crenshaw's cut, is worth rescuing, and since it has never appeared elsewhere, here you go...


MP3, 2.3 MB (ripped from CD)
---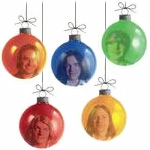 Screaming Santas, "I Love Xmas" (1995)
The fertile northwest Pacific rock scene is best known for giving birth to grunge - loud, dense sounds from bands like Nirvana, Mudhoney, and Soundgarden. But, pop exists up there, too, and Seattle's Posies are perhaps the premiere power pop band of the 90's. In 1995, Posies' auteur Jon Auer joined forces with some fellow Emerald City popsters (Super Deluxe's Braden Blake and Christopher Lockwood) to form the Screaming Santas; drummer Mike Musburger, by the way, had played in both bands. Anyway, the collaboration produced a terrific 4-song EP called Trim The Tree! featuring a slamming cover of Big Star's "Jesus Christ" and an original corker called "I Love Xmas." That song was also released as a white vinyl 7-inch b/w "(Let's Get High) For Christmas," but none of the four tracks have ever been licensed for subsequent release.
MP3, 2.8 MB (ripped from CD)
---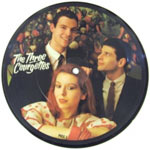 Three Courgettes, "Christmas Is Coming" (1982)
This British vocal trio recorded just a handful of tracks for Island Records, including a picture-disc single (pictured) conveniently called "Three Courgettes" (1982). The group consisted of Michael Parker, Jerry Kreeger, and Barb Jungr, who continues to perform on the European cabaret circuit. They toured with Island acts like Kid Creole and the Coconuts and contributed a solitary cut to the second edition of A Christmas Record, a "no wave" compendium on Michael Zilkha's Island-distributed Ze Records. It's a classic album (and a great song), but when it was finally reissued on CD, the Courgettes' moody, sophisticated gem got left off. Ergo, I present it for you here....


MP3, 3.2 MB (ripped from vinyl)
---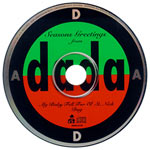 Dada, "My Baby Fell For Ol' St. Nick" (1993)
Though they are still cranking out alternative rock (dude), Dada will forever be remembered for their radio hit, "Dizz Knee Land," from their 1992 debut album, Puzzle. "My Baby Fell For Ol' St. Nick" was released to radio the next Christmas on a strictly promotional basis, though it later showed up Christmas Twist, a disc sold exclusively in Pier One stores in 2000. In 2003, Gurley included the original Dada recording on his self-released CD, I Ain't Gonna Sit On Santa's Lap. Anyway, "My Baby Fell For Ol' St. Nick" is a minor classic, a droll, jazz-tinged, acoustic blues that succeeds largely due to singer/songwriter Michael Gurley's understated reading on a now-familiar theme - Santa as sexual predator. "His big white bag of toys just left me blues to play," Gurley moans, concluding "Perhaps I'm not the jolly type."
MP3, 2.9 MB (ripped from CD)
---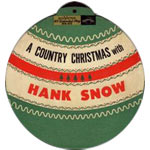 Hank Snow,"Reindeer Boogie" (1953)
One of the CD's I often get asked about is Rhino's Hillbilly Holiday (1988), a long out-of-print collection of hard-core country gems. First of all, no I won't sell my copy, so stop asking. Second, here's a free shot at one of the best, hardest-to-find cuts: Hank Snow's super-charged "Reindeer Boogie." Snow's singular classic contrasts mightily with contemporary records like "Gene Autry's "Here Come's Santa Claus." Both were modern compositions, to be sure, but "Reindeer Boogie" sought to explode traditions, not uphold them. "Santa had a cup of coffee," the Singing Ranger explains, and soon enough those reindeer are hoofing like hepcats. The song was released both as a single and as part of a 4-song, 7-inch EP packaged in a die-cut, ornament-shaped sleeve (pictured). Sadly, many of the cuts from Hillbilly Holiday remain rare despite the zillions of country-themed Christmas CD's that have since flooded the market, and used copies often fetch $50 or more. Worth every penny....
MP3, 2.2 MB (ripped from CD)