For a brief time, I'm offering free MP3's of a five treasures from my voluminous collection - songs I love, or love to hate. This year's collection departs a bit from my usual tradition, as I've selected recent songs released exclusively in MP3 format (no CD or vinyl) that have fallen out-of-print, so to speak. That's the thing about electronic media - once it's gone, it's gone (or goes underground...). Anyway, these are relatively lo-fi files (128 kbps) so no one should get too upset (we hope) at this petty larceny. Click on the pictures, song titles, or MP3 links to get your Christmas off to a rockin' start! Like Phil Spector, I'm pleased to offer this Christmas gift for you.

Randy Anthony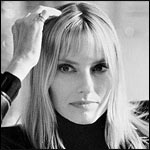 Aimee Mann, "Have Yourself A Merry Little Christmas" (2004)
America's alternative sweetheart has recorded quite a few holiday songs over the years. She began in 1996 with "Christmastime," (from Just Say Noel), an original song with hubby Michael Penn, and continued with "The Christmas Song" (from Viva Noel: Q Division Christmas, 1999) and "Have Yourself A Merry Little Christmas," which was pressed on a CD single exclusively for her devoted fanclub in 2004. The latter two songs were included on her iTunesEP "Christmas 2005" along with "I Was Thinking I Could Clean Up For Christmas" (from her album The Forgotten Arm) and a new recording of Joni Mitchell's "River." In 2006 Mann finally waxed a formal Christmas album, One More Drifter In The Snow, which included new versions of "Christmastime," "Christmas Song," and "Have Yourself A Merry Little Christmas." Then, the 2008 reissue of One More Drifter included "River" as a bonus track. Now, do the math - you'll find that the original version of "Have Yourself A Merry Little Christmas" has never been commercially issued on a CD, and the digital EP is long deleted. It's a stately, almost ghostly take on the song made famous by Judy Garland - compared, at least, to Mann's warm, intimate reading on One More Drifter In The Snow.
MP3, 3.5 MB (ripped from CD)
---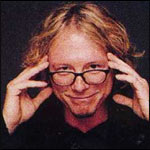 Mike Mills & Sally Ellyson, "Jesus christ" (2006)
R.E.M. fans know that Mike Mills is the band's secret weapon. His fluid baselines and facile background vocals serve as a much needed counterpoint to the more esoteric (and celebrated) talents of guitarist Peter Buck and singer Michael Stipe. For his Christmas single, Mills chose "Jesus Christ," an Alex Chilton song from Big Star's Third that has become something of an alternative anthem around the holidays. Among the more esteemed artists who have covered it are Kristin Hersh (Throwing Muses), Teenage Fanclub, Screaming Santas (featuring members of the Posies), and R.E.M. themselves (read more). Mills' recorded his version with singer Sally Ellyson, whose band Hem previously waxed a version of "Have Yourself A Merry Little Christmas" for the 2005 edition of A Winter's Night (now deleted), one of many compilations by Nettwerk Records. Their duet served as a benefit for the Red Apple Foundation, a non-profit organization that promotes health education for children, and was sold exclusively through iTunes. It's a lovely rendition that discovers the magic of Christmas in Big Star's darker, grander original, but the track vanished without a trace after the holiday season.


MP3, 2.8 MB (downloaded from iTunes)
---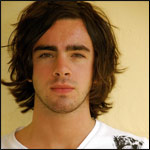 Cass Dillon, "Christmas In Fallujah" (2007)
The wars in Iraq and Afghanistan have produced many things - over 4000 American body bags (and counting) among them. They have not, however, produced a wave of protest songs comparable to those inspired by the Vietnam War. So inspiring was that protracted conflict that it produced a significant number of Christmas songs (read more) on top of a veritable library of protest songs. To the contrary, the artistic community has been relatively silent about George Bush's "War On Terror" (notwithstanding a few high profile efforts, most notably Neil Young's Living With War). Anyway, among the handful of exceptions is "Christmas In Fallujah" written by notorious blowhard Billy Joel. Believing that the song "needed a younger voice, someone who under different circumstances might be over there," Joel asked a young singer named Cass Dillon to record it. "I've had plenty of hits," Billy said, "and I wanted to help somebody else's career." Even so, the song has Joel's fingerprints all over it - vivid imagery, overbearing bluster, and a grandiose, undeniably memorable melody - and it failed to make much of an impact either commercially or politically. Dillon's recording was sold exclusively on iTunesduring the 2007 Christmas season with proceeds going to Homes for Our Troops - an organization that builds homes for severely wounded veterans - so the indifference was doubly disappointing. The following year Joel released a live performance of "Christmas In Fallujah" on an Australian CD single while Dillon's original disappeared without a trace.
Quite improbably, two other songs called "Christmas In Fallujah" have been written and recorded. The first, by singer/songwriter Jefferson Pepper, pre-dates Billy Joel's composition by two years and serves as the title track for an entire Christmas-themed album about the war in Iraq. Wow! The second is a frankly awful talking blues by Andy Mason - historically interesting but altogether unlistenable.
MP3, 4.0 MB (downloaded from iTunes)
---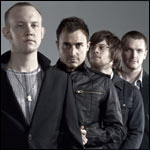 The Fray, "Happy Xmas (War Is Over)" (2006)
Much as Coldplay emulates U2, the Fray seems to be emulating Coldplay - the yearning vocals, the layered guitars, the swelling choruses, the faintly fey frontman. And, as usual, each generation takes us another step away from what we liked about the band (U2, I mean) in the first place. So, this track (another iTunesexclusive - sensing a pattern here?), wherein the Fray imitates Coldplay imitating U2 covering John Lennon, lacks a certain, um, originality. That said, it's a perfectly serviceable version - barely distinguishable at times from the stellar 1971 original, annoying children's chorus included - that helped fill a void of protest songs as America's "War on Terror" dragged on (see above). At the time, the Fray were riding very, very high on the success of their eponymous debut, which the All Music Guide hailed as the best-selling digital album of all time. This single, however, barely lasted past the New Year and has since been relegated to obscurity.

MP3, 3.9 MB (downloaded from iTunes)
---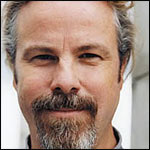 Robert Earl Keen, Daryle Singletary, and David Lee Murphy, "Merry Christmas from the Family" (2004)
Robert Earl Keen's humorous, misanthropic holiday song has become something of an anthem, at least in the warmer climes of the United States. I enjoy it, too - at least, I appreciate the understated original version from Keen's Gringo Honeymoon (1994). But, as a Texan I am a little touchy about songs that paint us all as ignorant, drunken, racist, inbred (if lovable) morons. And, as the years rolled on, Keen played up that aspect of the song, no doubt pleasing his audiences filled with ignorant, drunken, racist, inbred (if lovable) morons. This version, a bluegrass-flavored arrangement released as (yep) an iTunesexclusive, rectifies the situation by restoring a modicum of dignity to Keen's trailer park bacchanalia - which I would argue allows his twisted lyrics to cut through the clutter. Keen is joined by country singers Daryle Singletary and David Lee Murphy, and though none of them appear on the album proper, the song was used to promote the Koch Records collection Christmas Grass, Too. The song disappeared from iTunes shortly thereafter.
MP3, 3.2 MB (ripped from CD)
Christmas Jukebox

Now, you can hear the Christmas music I write about! My Christmas Jukebox is bulging with over 450 tracks, and I'll be adding more rockin' Yule tunes throughout the year. [listen now]
Sponsored Links